We are a Moroccan women's make carpet-weaving cooperative born in Mother Nature. It's time to create a new feeling.
-First of all, we are a carpet-weaving tribe located in the Atlas Mountains of Morocco for decades, famous for the activity of its Berber women, where moroccan authentic traditional carpets are woven. Inherited from our Moroccan ancestors, resounding skills, and artistic expressions inspired by the breathtaking landscapes of the Atlas Mountains, we created this site to give us the opportunity to share the depth of history of the charming Moroccan hand rug to artistic heritage around the world.
-Therefore, in keeping with the artistic heritage of making antique rugs, we decided to create Berber Rugs Store LTD to celebrate the magic of rugs around the world. Our rugs Handmade Manufacturing benefits the world with its experience.
-Established in 2014 as the manufacture of fair trade design business, carpet distributor, and supplier of Moroccan carpets. We serve brands specializing in art,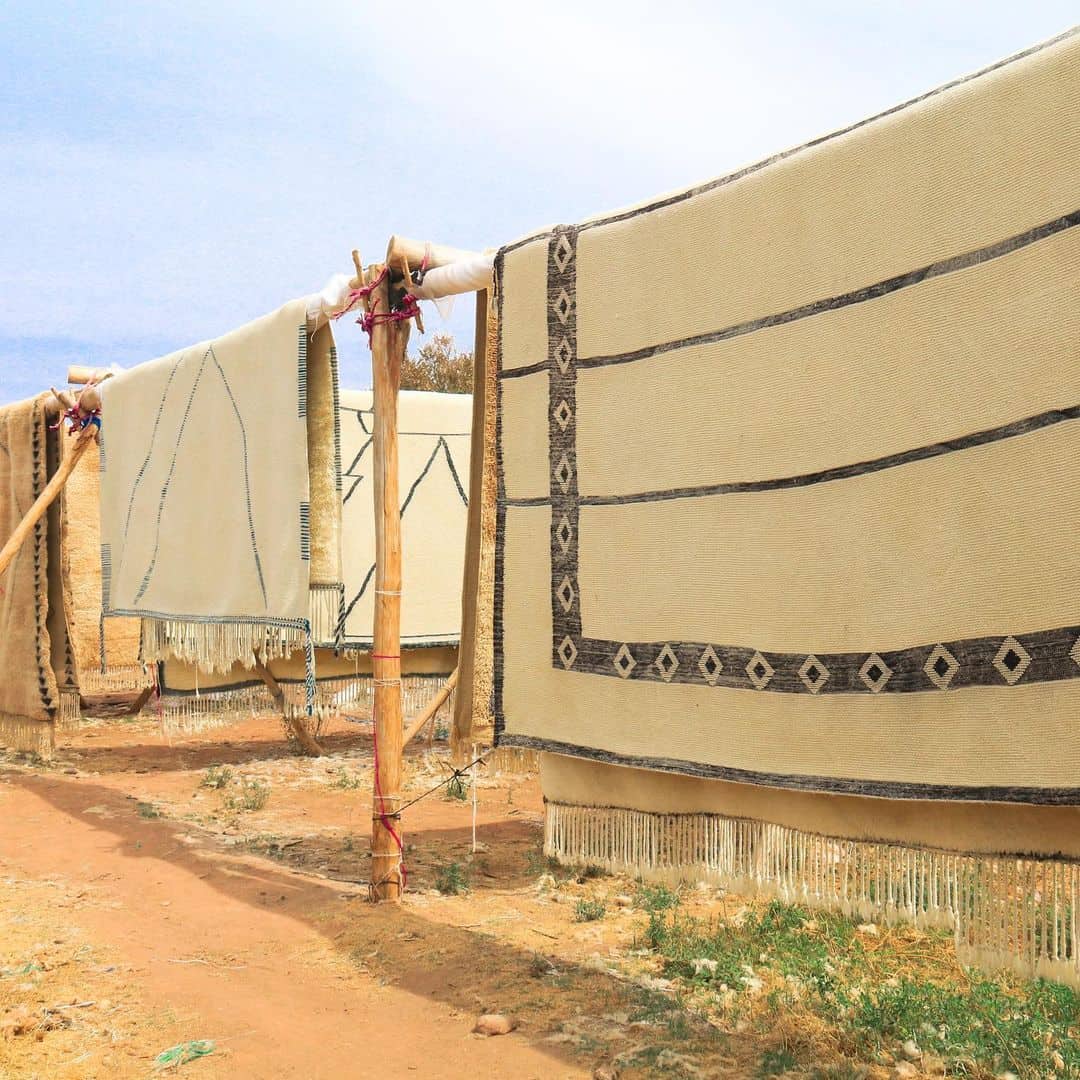 It has established itself as a leading manufacturer in the development of Moroccan rugs, professional quality rugs that meet today's requirements, and for the online store, 100% natural handmade.
-Barbir Carpet Store provides a range of high quality and affordable products, B2B or B2C.
 Traditional Moroccan handicraft directly from its original source in the Atlas Mountains in Morocco.
We offer brands specializing in art, abstract painting and residential areas. Mixing old and contemporary touch.
We are qualified and technical and inspect each product for quality and efficacy before developing the product. When they develop a product, they look at all batches to ensure compliance and integrity.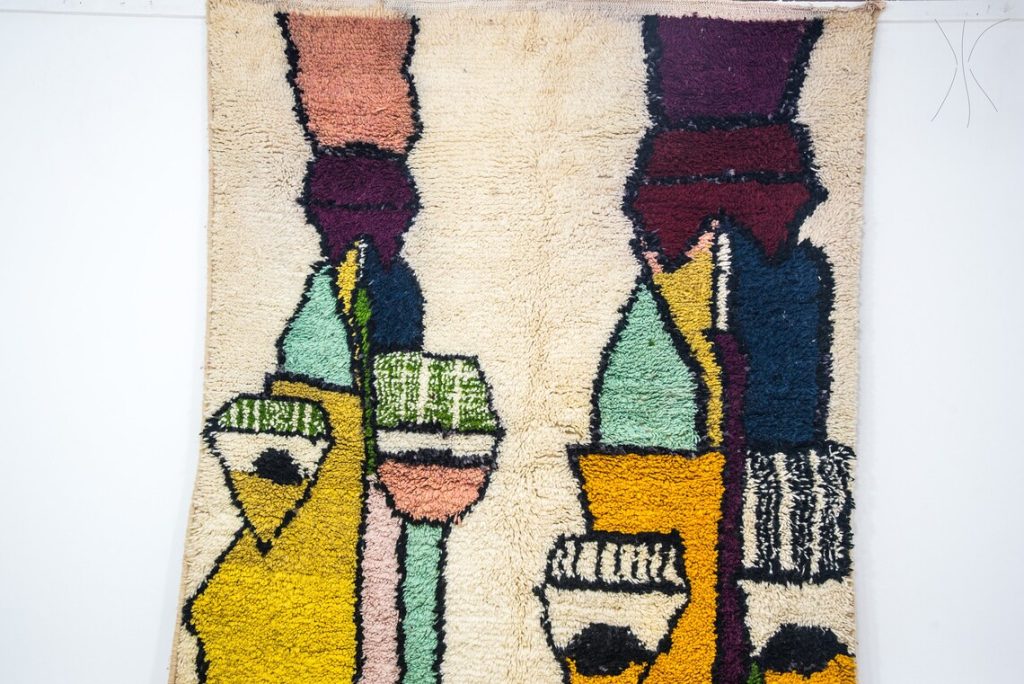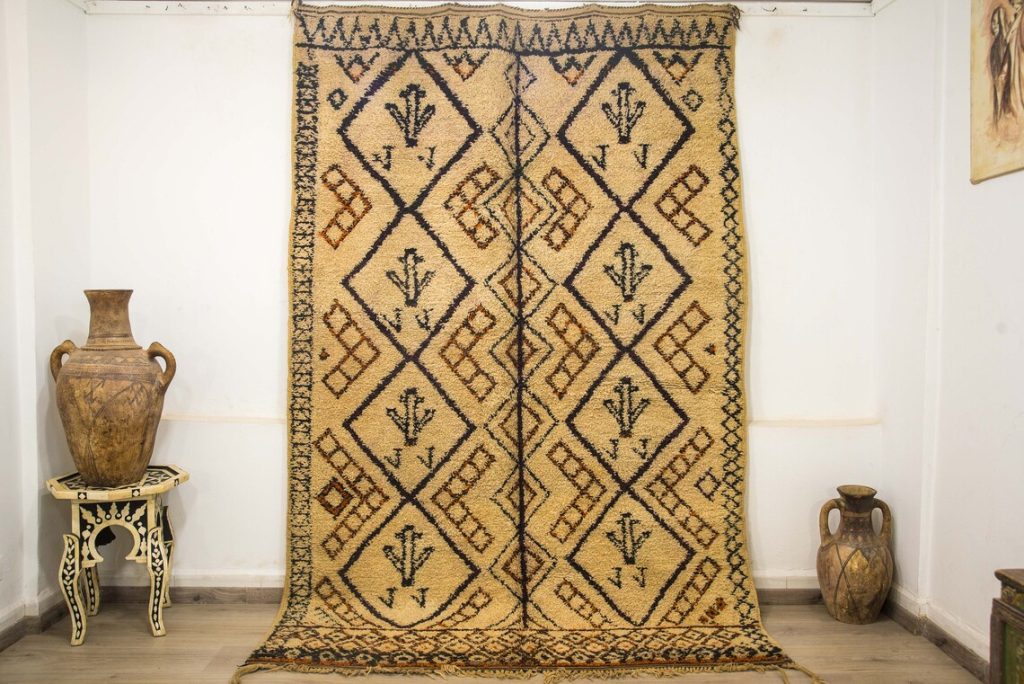 Moroccan rugs and rugs are hand-woven fabric floor coverings in Morocco by indigenous Aboriginal peoples. Even though utility is their main purpose in Morocco, many people around the world enjoy collecting and decorating with them.
The different styles of authentic Moroccan carpets are due in large part to the specific climate of the region. This gives each individual their own unique story, action, and artistic flair.
Exploring each one gives us a better appreciation of what makes this traditional rug-making art special and why they are sometimes used for floor coverings.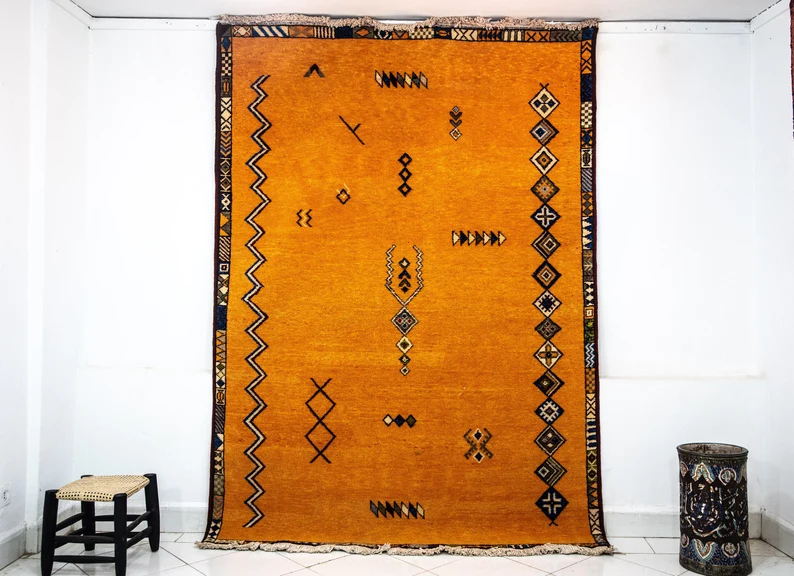 Royal Extra Superieure Authentic Moroccan Rug, Hand Knotted Rug, Wool Rug,Berber Teppich,Vintage Berber Rug,Moroccan Teppich,Moroccan Carpet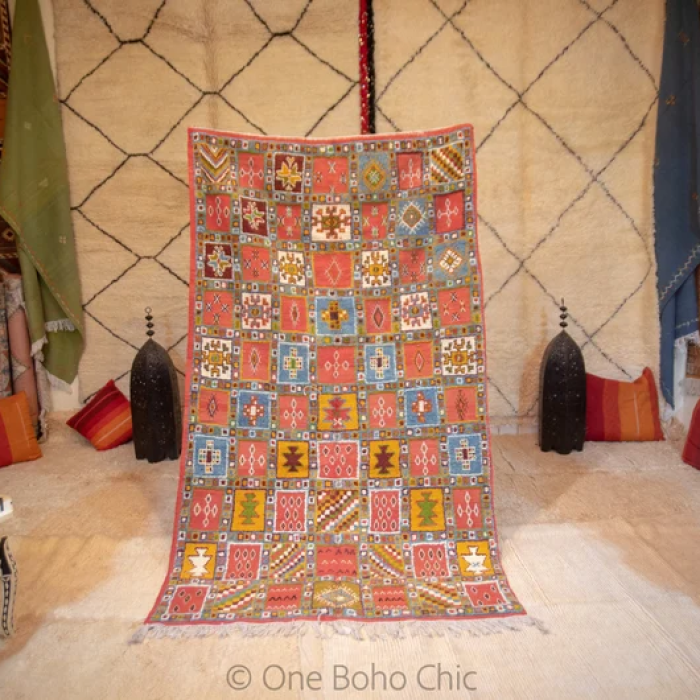 VINTAGE MOROCCAN RUG - Colorful Wool Rug - Moroccan Wool Carpet - Taznakht Area Rug - Boho Berber Rug - Soft Wool Rug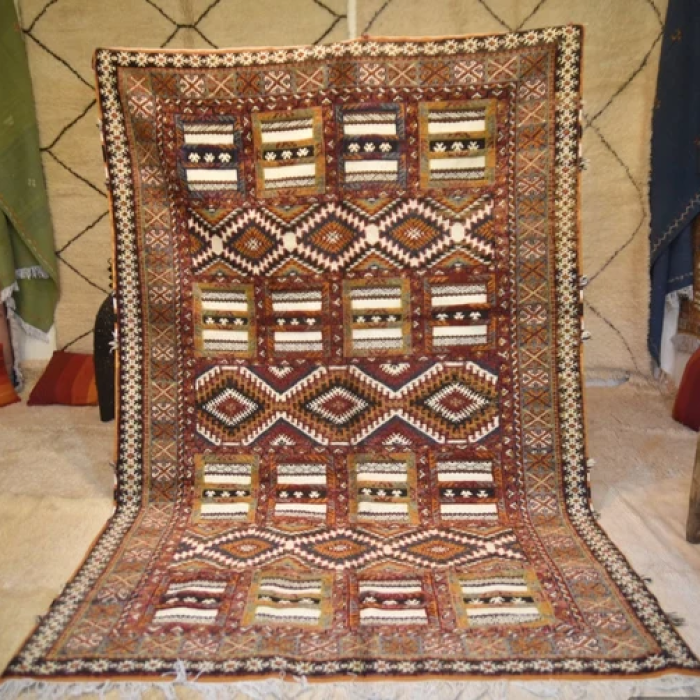 Vintage Moroccan Rug, 10x8ft (3.13x2.7m) BANI VINTAGE rug
Beni Ourain Rug,Authentic Moroccan Rug,Hand Knotted Rug,Handmad Wool Rug,Berber Teppich,Vintage Berber Rug,Moroccan Teppich,Moroccan Carpet
A beautiful handmade Moroccan Berber rug made in the Azilal region, this wonderful rug is very soft and comfortable. It is a collection of different patterns and colors from nature. It has been created by the talented women of the area. You can use this wonderful rug to decorate any place or any place in your home as its unique and exquisite design is developed by dyed wool or colored cotton yarn. Azilal carpets and other types of our Moroccan decorations. Benny Orain Rug
A wonderfully seductive Moroccan carpet from a field of white wool and mirt tied in lined knots, made in the Middle Atlas. This masterpiece has been designed with great skill by Berber women who wrap the wool on the vertical loom with a metal comb, which gives the wool a fine and silky texture and that's why you can find this rug to be great carpeting. Also called, which is really amazing. The artistic makeup of this beautiful rug uses simple patterns, all of which have deep meaning.